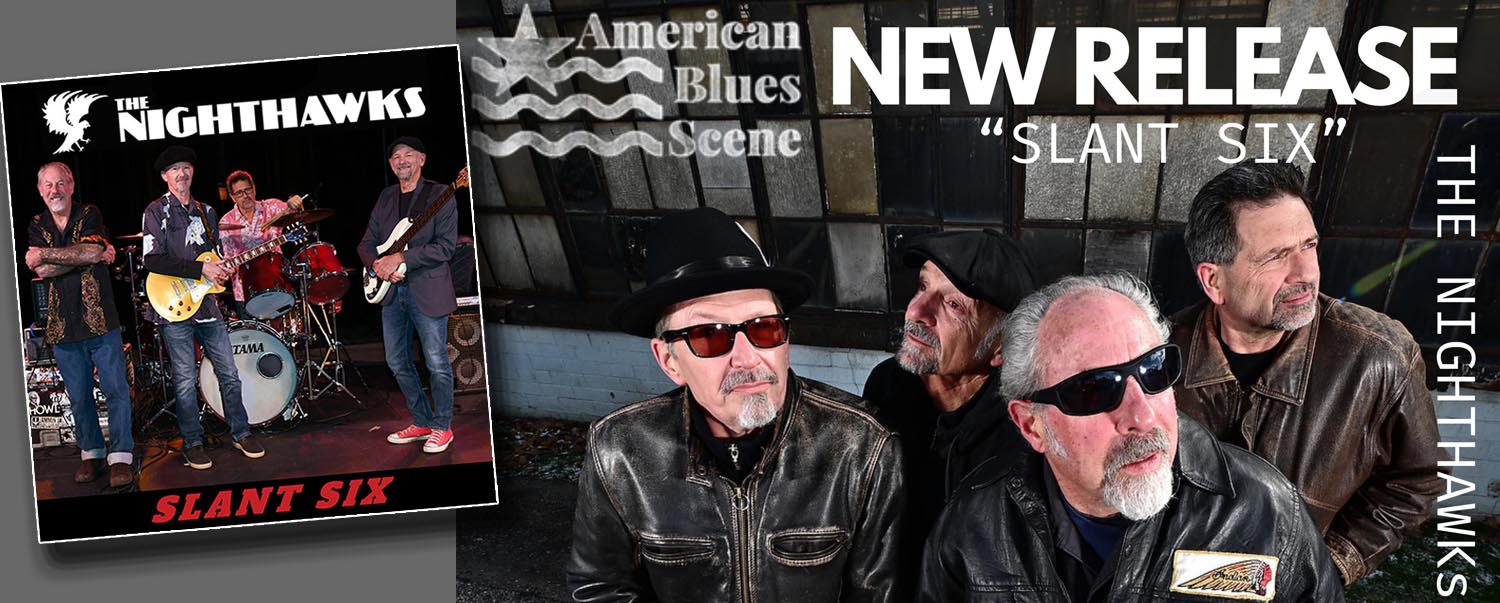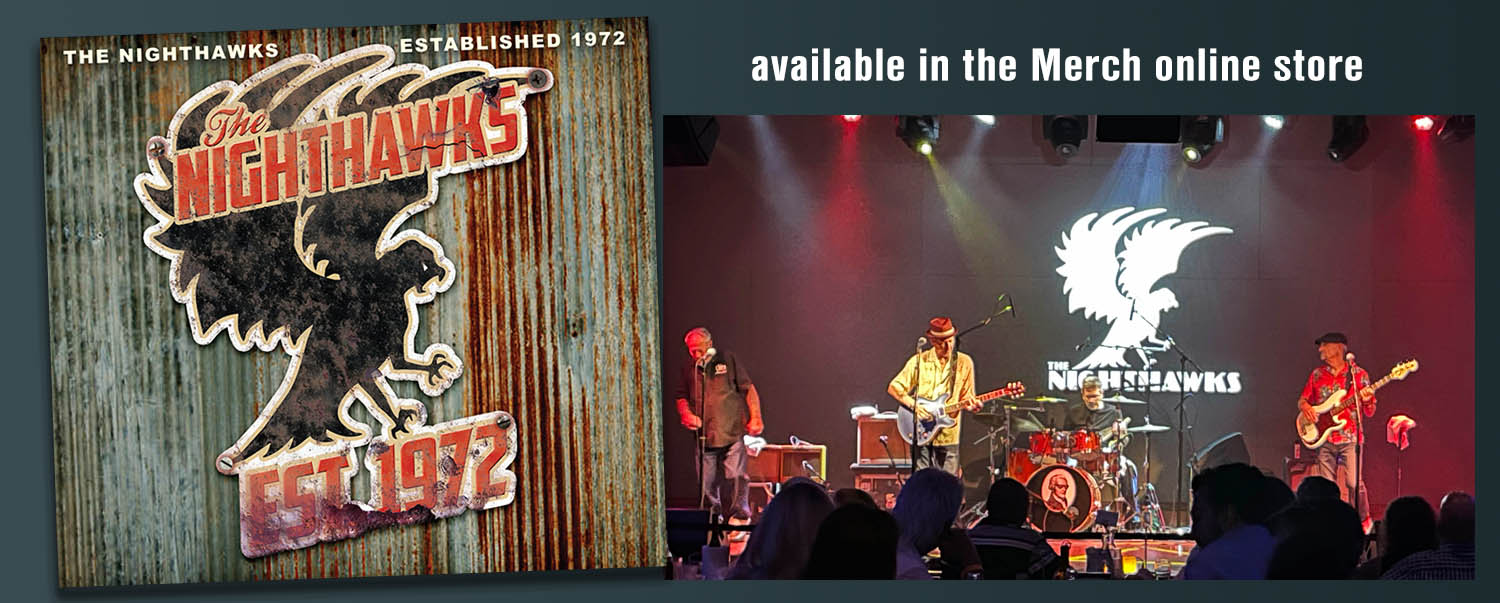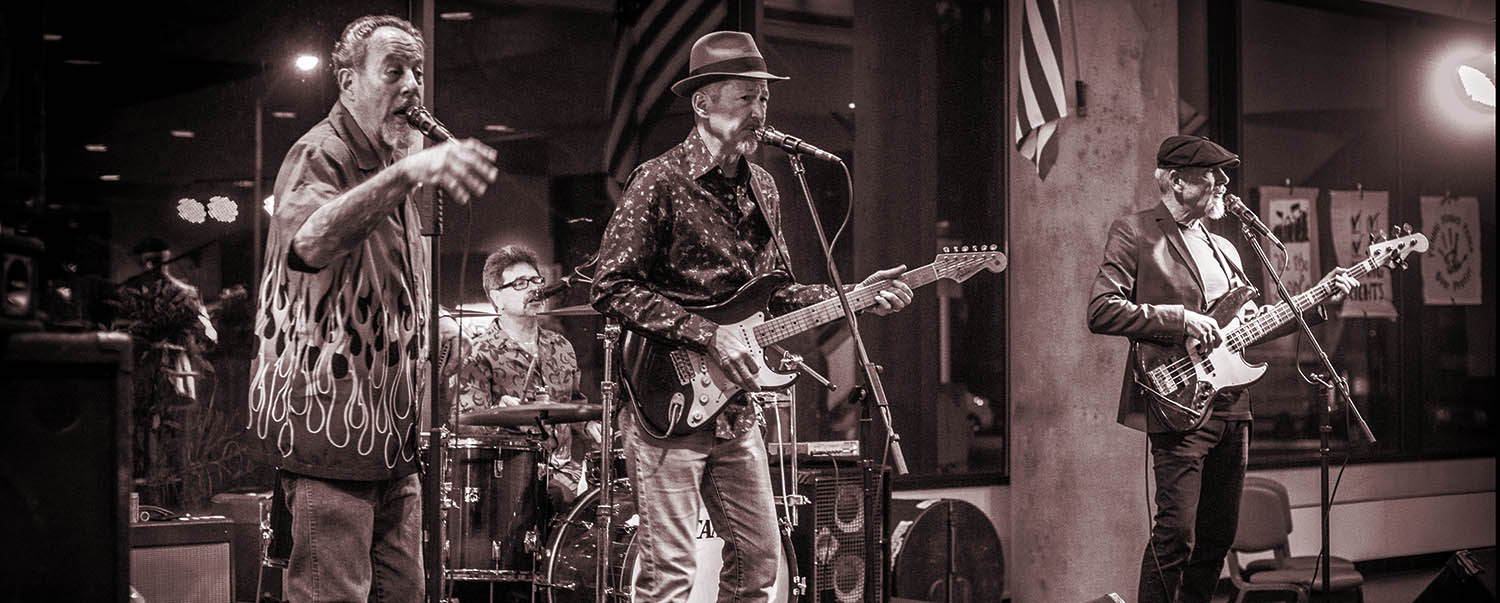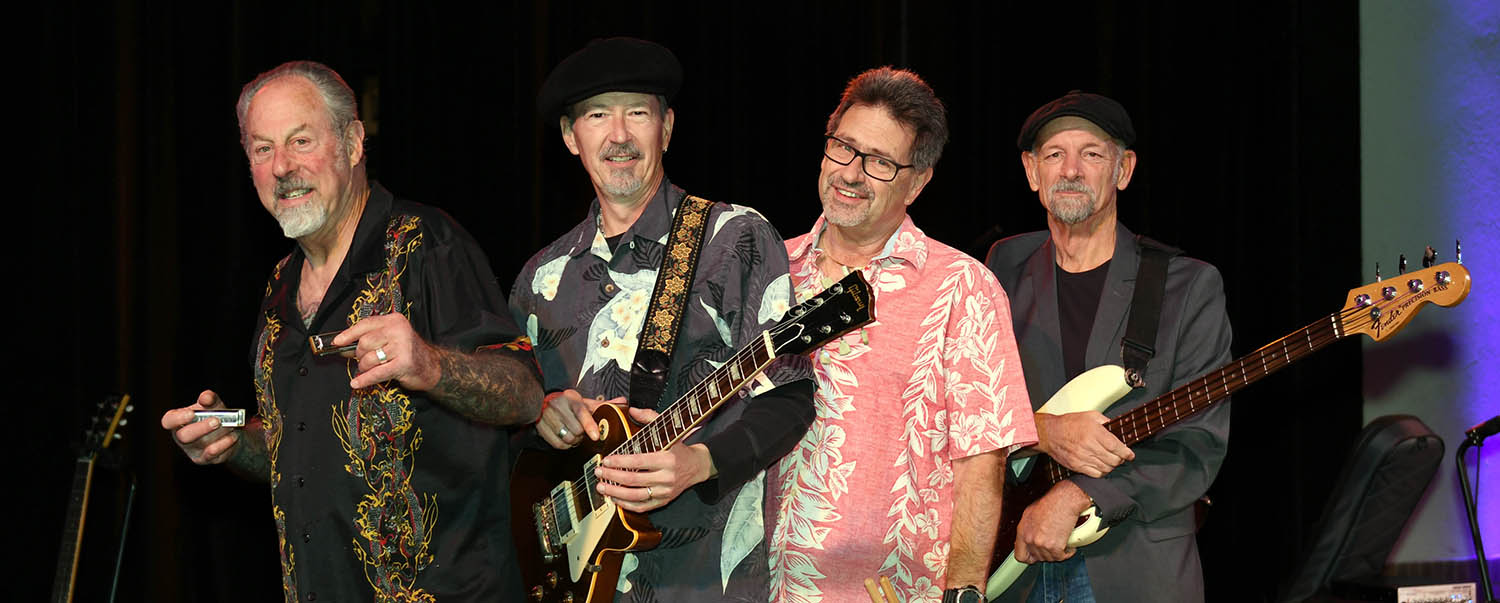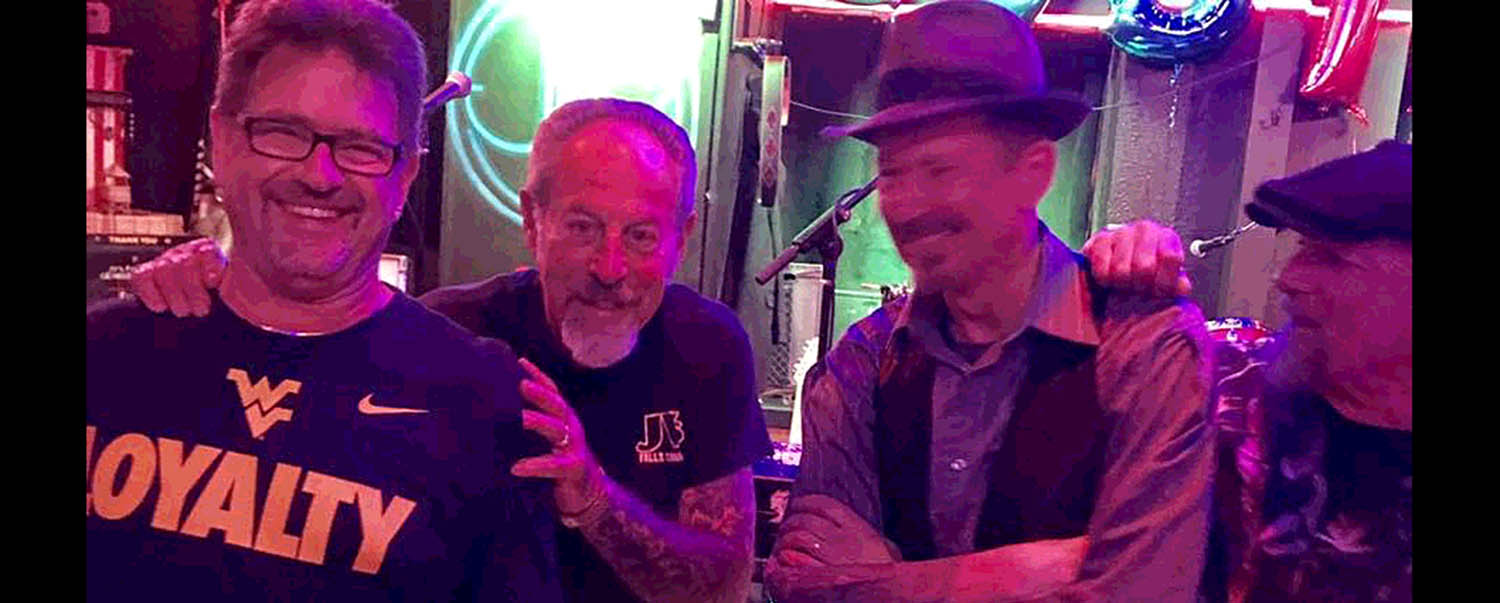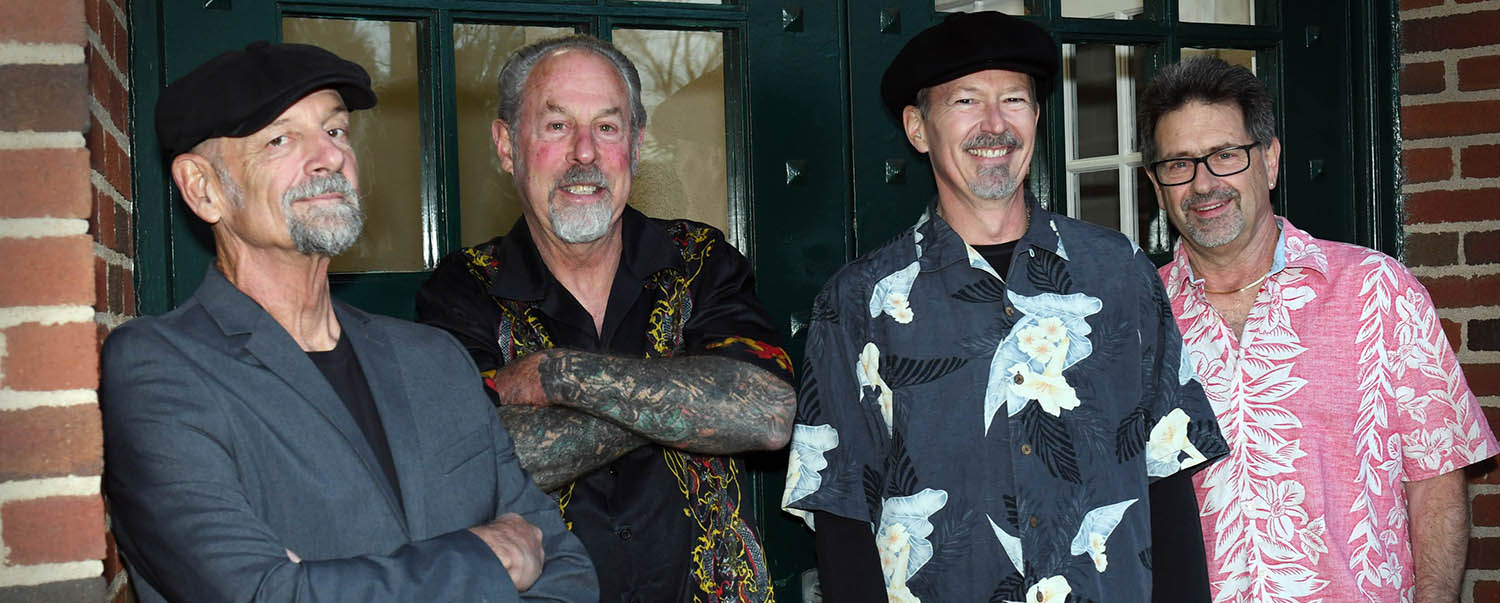 THE NIGHTHAWKS

Legends of Blues and Roots Rock
The Nighthawks step forward with two new members: Dan Hovey on guitar and Paul Pisciotta on bass. Dan delivers strong lead vocals along with his tasty guitar playing, and Paul brings the band's already famous four-part harmonies to a new level. Drummer Mark Stutso's singing and songwriting make him an audience favorite. And founder, lead singer and harpmaster Mark Wenner is still at the helm. With some 30 recordings and local and international awards to their credit, The Nighthawks are still churning out new material while drawing on more than four decades' worth of signature tunes for their legendary live shows. Check the schedule page for a date near you!
more
CHECK OUT THE HAWKS PHOTOBLOG


THE NIGHTHAWKS "SLANT SIX"

Digital EP available on Vizztone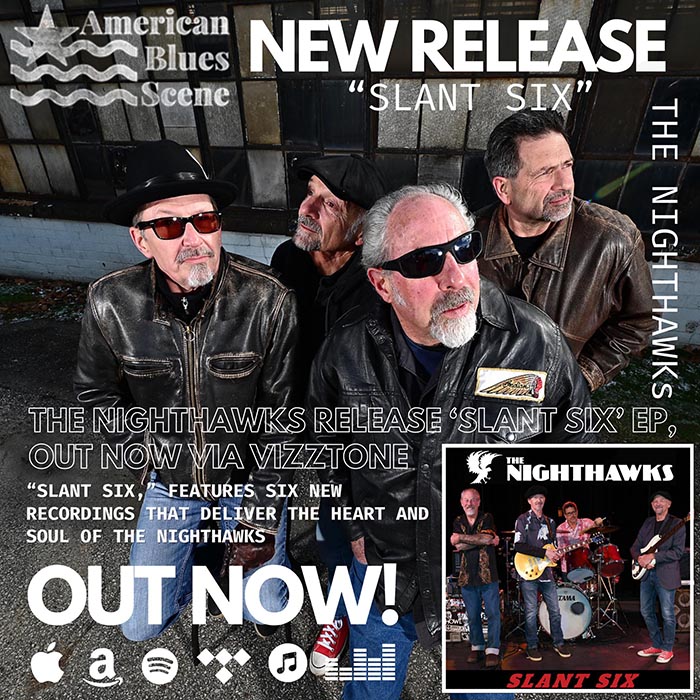 click to listen or buy
☆ Press Release ☆
Nighthawks 50th Anniversary Release

"Established 1972"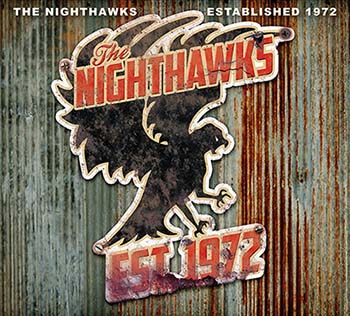 On their 50th anniversary in 2022, founder, lead singer and harpmaster Mark Wenner is still at the helm, while drummer Mark Stutso, guitarist Dan Hovey and bassist Paul Pisciotta all share vocals and songwriting, making this lineup one of the strongest ever. Decades of gigs and countless rabid fans have earned them the name "The Best Bar Band In The World." More than a bar band or blues band, as they're frequently labeled, this is a band that played with Carl Perkins in addition to Muddy Waters.

In March 2020, with a brand-new recording to promote, The Nighthawks did something previously unthinkable: They stopped in the middle of a Florida tour and drove home. Like so many other people, the band members found themselves out of work as the coronavirus swept the country. Itching to play, The Nighthawks found a couple of spaces large enough to stay apart while woodshedding new material. Previously, the process had been a streamlined one: The band would rough out a dozen new tunes in an afternoon and perform them every night for a year or two before recording. But now there was time, tons of it. Weeks turned into months.

Produced by the Nighthawks and longtime compadre David Earl, they took advantage of the pandemic slowdown to hunker down in Earl's Severn Sound Studios in Annapolis, Maryland and crank out fourteen new tracks in classic Nighthawks style.

Dan Hovey wrote a very relevant rocker, "You Seem Distant." Mark Stutso followed with a full blast "Coming and Going." Florida friend Colin Kenny, a.k.a. Raiford Starke, wrote the soulful "West Memphis" and the band stylistically took it to Memphis. Stutso came up with "Gas Station Chicken" and everyone contributed to bringing in the funk. Hovey added three more: "Houseband," "Fuss and Fight," and the acoustic delight "Driving." In between are British pub rock monster Gariant Watkins' "Nobody"; Jimmy Reed's "Take it Easy," featuring producer David Earl contributing the Eddie Taylor licks on guitar; Eddie Hinton's version of Sam Cook's "I'll Come Running Back"; John Hammond's version of Mose Allison's "Ask Me Nice"; a wild version of the reggae classic "Johnny Too Bad"; an outtake rendition of Elvis Presley's "Ain't That Lovin' You"; a Hillbilly interpretation of the Coasters' "Run Red Run"; and half a dozen others that fell by the wayside. They'd play, record, rearrange, and re-record til they got them just right.

In the tradition they set forth on Rock and Roll, the band's debut 1974 recording and mission statement, the material is not bound by genre other than the widest range of American Roots Music.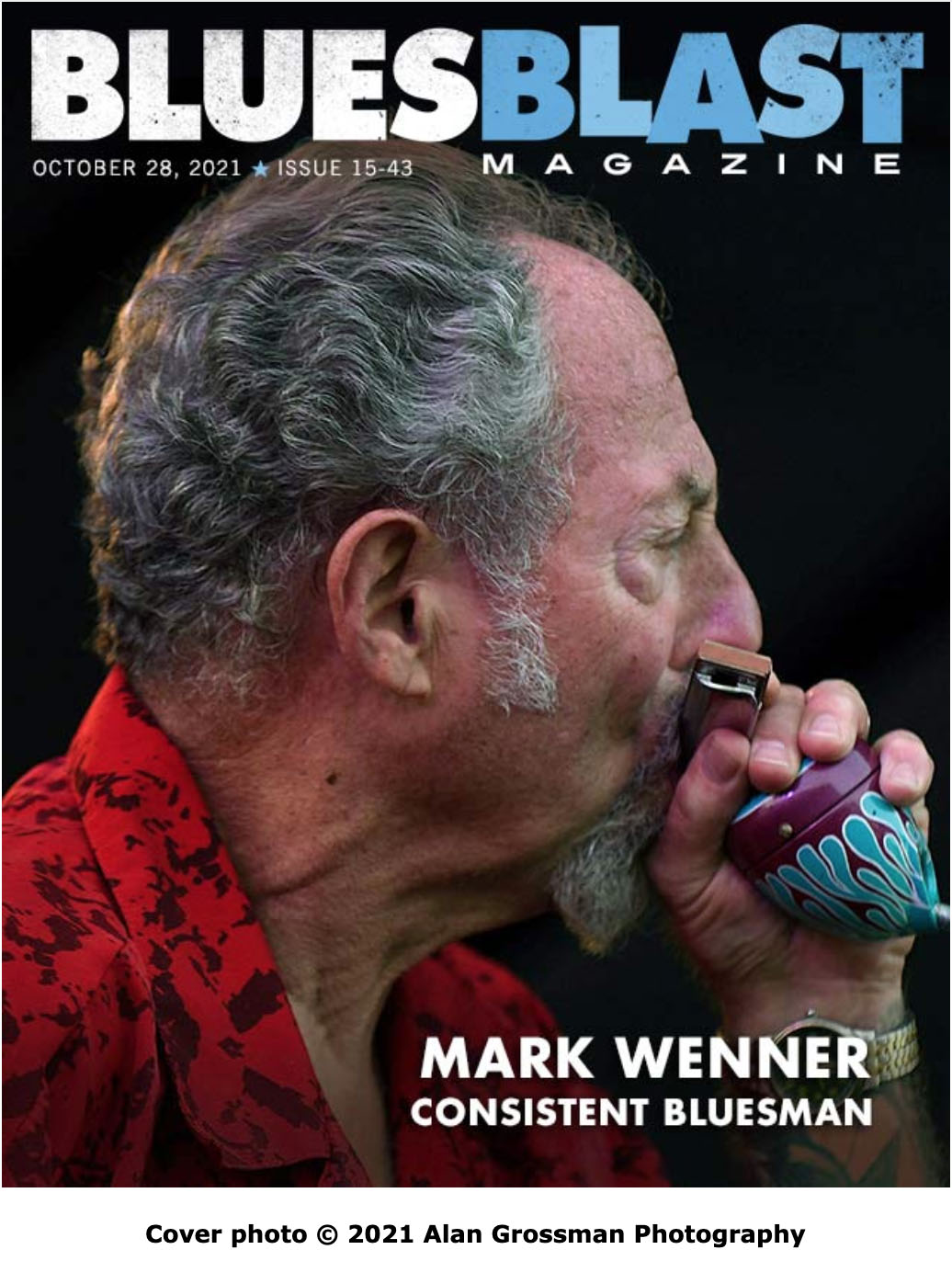 BLUES BLAST MAGAZINE
interview with Mark Wenner
"Many blues musicians can say they have been in the business for fifty years, but not many can report sticking with one band throughout those fifty years..."
Read the article at bluesblastmagazine.com

The Nighthawks
"On the Blue Highway" The first documentary about the hardest working band in America. The result of two years of production, countless days with the band and interviews with those who know the band best. Directed by Michael Streissguth.
more in the store

The Nighthawks
"All You Gotta Do" 2017 Studio Release by the Hawks features 12 tracks by the stellar lineup of Paul Bell, Johnny Castle, Mark Stutso and Mark Wenner.
more in the store
Mark Wenner
"Blues Warriors" Mark put together an extremely talented group of musicians for this project, including Zach Sweeney, Steve Wolf, Clarence "The Bluesman" Turner, and Mark Stutso.
more in the store

"Your Name Here"


The Nighthawks Minus Mark

15 rhythm tracks with instructions on choice of harmonica keys. Most songs are for a diatonic C harmonica, some use an A.
more in the store
For Booking and Information
visit the CONTACT page